After 69 seasons, the structure of the steering wheel has changed a lot, and comparisons between the ages are almost impossible.
Today's racing cars are masterpieces of engineering rather than rudimentary to the point of not having a seatbelt like that of Fangio. Perhaps that was a factor that made Fangio great. He has won the world champions five times, in the face of death at every corner.
To win the world in a dominant race is not just to defeat your teammates. In the period 2000-2004, Michael Schumacher was the unmoved component, and the number one driver in his racing team – like Fangio in his day. Hamilton did not. He struggled with Fernando Alonso at McLaren (2007), as well as Nico Rosberg at Mercedes (2014-16).
Hamilton's victory over Vettel this season is also a sign of greatness. Both Fangio and Schumacher won the championship without having to compete with a driver who won the world championship four times the way Hamilton made Vettel so mediocre. Of course, Mercedes is still marginally better than Ferrari in terms of engine competitiveness, but Vettel is clearly underperforming, and making more mistakes when compared to Hamilton.
Many people have compared the Hamilton – Vettel duo with Ronaldo – Messi. Vettel has a natural talent, has dominated Red Bull for four consecutive seasons, and is compared to compatriot Michael Schumacher, before being awakened by Hamilton and surpassed by great effort and will. Vettel is quite quiet, and tends to preserve privacy as much as Messi, while Hamilton is a polished face, known to many famous entertainment stars. And like Ronaldo, Hamilton rarely let his personal life affect his performance on the track.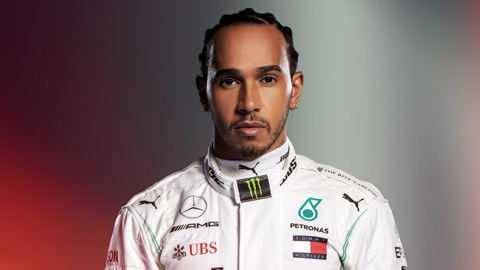 Ronaldo once asserted that "I am number one, number two, and number three", and always aspire to conquer milestones. Hamilton didn't "devour" that, but he always believed that he would do it in a very natural way, and enjoy it. With the frequency of 10 championship/ season in 5 seasons with Mercedes, he can completely balance the record of 91 championships and 7 world championships that Schumacher holds after completing his current contract. now with Silver Arrow.
And perhaps, it was the best time for him to think of the 8th star, the undisputed position of the greatest driver in history.